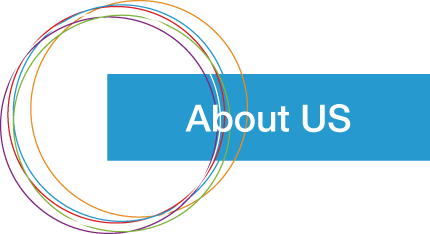 Our Vision

alQaws for Sexual & Gender Diversity in Palestinian Society is a civil society organization founded in grassroots activism that works toward social change with regard to sexuality, sexual orientation, and gender, and aspires to create a more vibrant and just society. At individual,... community, and societal levels, alQaws disrupts sexual and gender-based oppression, and challenges regulation of our sexualities and bodies, whether patriarchal, capitalist, or colonial. We work collaboratively to transform Palestinian society's perspectives on gender and sexual diversity, homosexuality and LGBT issues, and to struggle for broader social justice.


Mission Statement

Our locally-based programs support and advocate for diverse LGBTQ individuals and their families, create opportunities that inspire youth to become community leaders, open spaces for diverse communities on a local and national levels, develop educational materials to train civil society... organizations, movements and counseling professionals, and challenge social norms and common misperceptions with far-reaching innovative media initiatives.

Our goals

1. Engage and support individuals -including, but not limited to, those who are LGBT- and queer-identified - on diverse gender and sexual issues
2. Empower influential LGBT/queer communities to become local and national activists, leaders, and social change actors
3. Create and... cultivate a locally-relevant, positive, and highly sustainable cultural infrastructure around sexual and gender diversity issues
4. Initiate and lead a challenging social and political debate that directly combats oppressive and often violent gender and sexual norms, and constructively promotes a more open andjust society


Our Politics

The Palestinian community that alQaws belongs to defines our work and shapes our priorities and politics. Drawing from 10 years of grassroots and institutional local activism, as well as our deep connection to other global liberation movements, alQaws' radical social change vision is... firmly built on anti-colonial and queer-feminist values. We seek to overturn the existing oppressive and exclusive social and political structures that not only harm marginalized groups, such as gender and sexual minorities, but also prevent broad social justice. Our mission is holistic, rather than single-issue, and as such brings an innovative approach to global and regional gender and sexual advocacy work. Crossing socio-economic, ethnic, religious, ability, and education lines, we work with Palestinian LGBTQ individuals, with special focus on youth, women, and transgender individuals, as well as with civil society institutions and organizations, and society at large. Defiantly challenging imposed colonial borders and decades of Israeli fragmentation policies and apartheid, we work in various locations across Palestine. Our hub locations include Yaffa, East Jerusalem, Ramallah, and Haifa, and these home bases and their local communities motivate and inspire us to continue growing our network throughout Palestine. We supplement our physical presence with a virtual presence accessible anywhere, anytime: on our main website, social media, our National listening and information line (alkhat.org) website, and more.