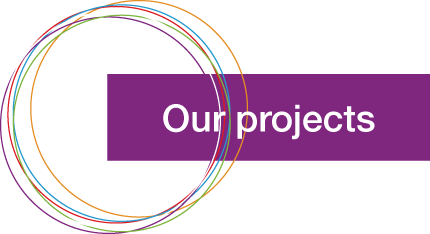 alQaws creates work strategies based on our society's needs, and develops programs that correspond with and are inspired by our current realities. At individual (Support & Counseling), community (Community Building), and societal (Social and Cultural Change) levels, we provide Palestinian LGBTQ activists and allies with space for creative and dialogue-based activism, build coalitions and alliances with social and political movements, and inspire responsible and engaged dialogue on the diversity of sexual and gender identities and practices.
Support & Counseling

alQaws fills a major gap in our society's health services by providing basic counseling services (both peer-to-peer and professional support) that focus on sexual orientation, sexuality, and gender identity...

Community-Building

alQaws knows that community work on issues of sexual and gender diversity cannot develop without the integration of the groups who are most vulnerable to gender and sexual oppression. We continuously work to build up...

Social & Cultural Change

Our large scale social change efforts harness grassroots as well as institutional power to advance positive change in relation to gender and sexual issues amongst influential civil society institutions, youth and students, news...