Today, alQaws held a study day on "Sexual and Gender Diversity Issues in Psychological Intervention" at the Palestine Red Crescent Society headquarters in al-Bireh/Ramallah. The event was attended by over 70 Palestinian psychologists, social workers, psychology students, and mental health professionals.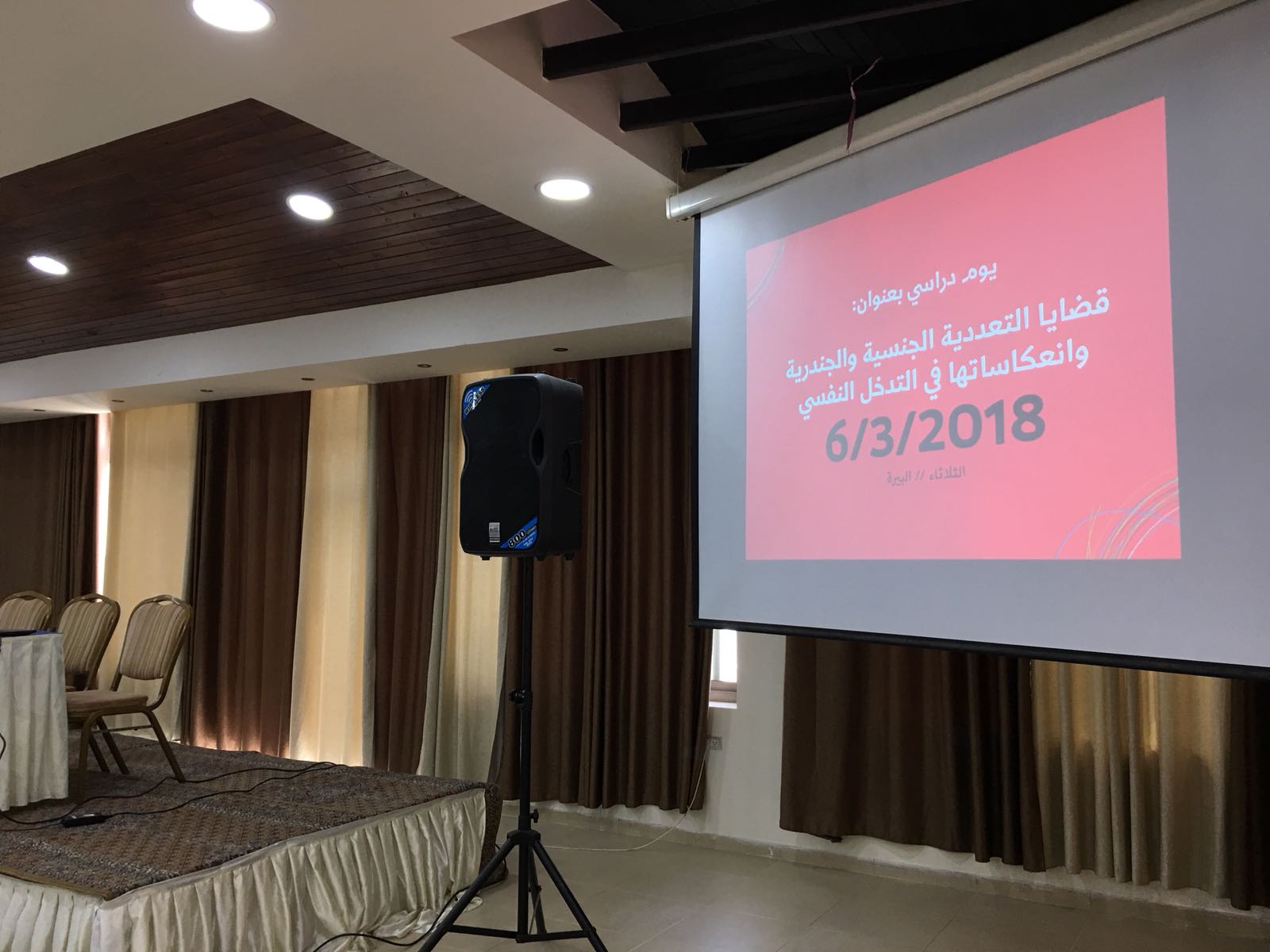 The study day was organized as the advocacy activity required of the first therapist advocacy group in Ramallah, which was held for a full year with alQaws activists and coducted by educational consultant Mustafa Shalata. The event included lectures and panels addressing basic concepts related to sexual and gender diversity, as well as the individual, familial, and societal factors affecting the experiences of LGBTQ people, and how they manifest in counseling or therapy.
On the topic of "Family Reactions to Sexual Orientation and Gender Identity," psychologist Hunaida Iseed spoke about her experience as a therapist. She discussed the change in how she dealt with sexual and gender diversity issues, in terms of understanding both concepts and personal attitudes. Iseed says that she felt positively engaged with the audience, because her presentation was based on her personal experience.
Additionally, the study day marked the launch of the guidebook "Introduction to Sexual and Gender Diversity Issues for Mental Health Professionals," recently published by alQaws. The professional guidebook committee talked about the significance of this publication, as there is a severe lack of resources on these topics in Arabic with professional credibility and legitimacy.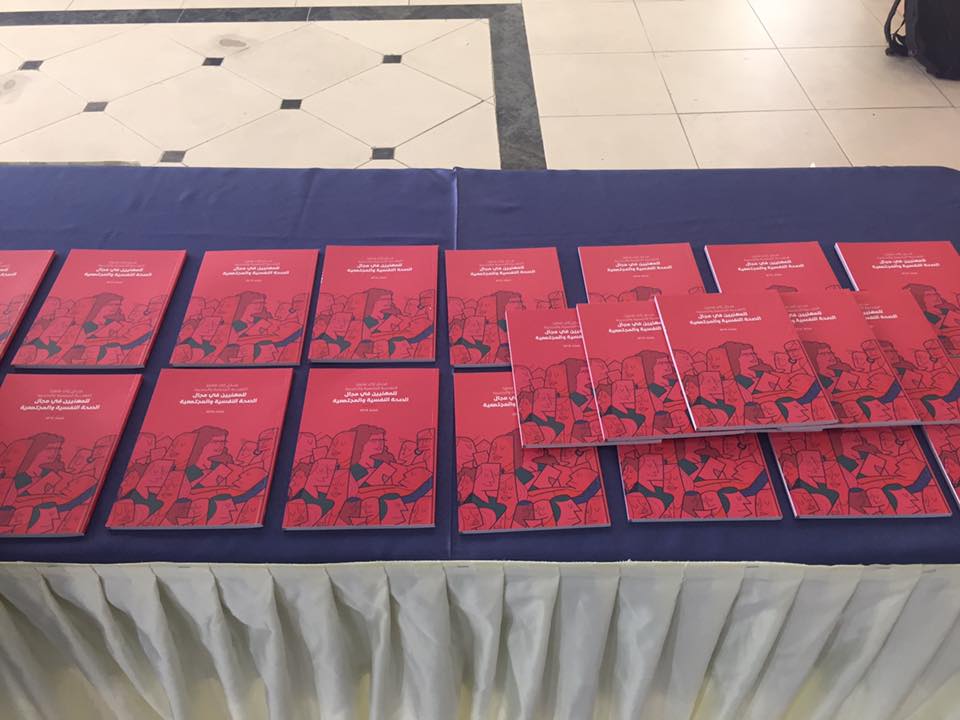 Attendee and UNRWA Community Mental Health Program Supervisor Luai Fawadleh stressed the importance of this day, adding that it's necessary to "integrate these topics into [UNRWA's] work in refugee camps, despite any challenges." Another participant, World Health Organization psychologist Hadil Dalloul talked about the potential to have these discussions with professionals in influential positions, like the Palestinian Ministry of Health.
alQaws' Advocacy and Networking Coordinator Mary Azzam emphasized that this day comes as a culmination of many years of cumulative experience in this field, and that alQaws uses platforms like this event to make this knowledge more accessible. In terms of future steps, alQaws will continue to dynamically create knowledge in different forms, both practical and theoretical. The main focus in the coming months will be to develop the guidebook by holding discussion circles with professionals to continue the conversation.