Today, alQaws concluded the Third Academic School for Sexual and Gender Diversity. The event titled "On Violence: Sexual Politics in the Colonial Context of Palestine" ran for three days in Beit Jala.
The School, organized by alQaws for its third run since 2014, took up the theme of "violence" as a topic to analyze through the lens of sexual politics under colonialism. Since the last Academic School in 2016, the notion of violence—in its different forms—became at the center of alQaws' work, as highlighted by the social media campaign launched by alQaws last year tackling the violence experienced by queer Palestinians.
The three day event included theoretical concepts, personal testimonies, discussion groups, as well as analysis of visual and written media related to these topics. Speakers included researchers and academics from Palestinian universities, as well as activists involved in different social and political movements and groups in Palestine.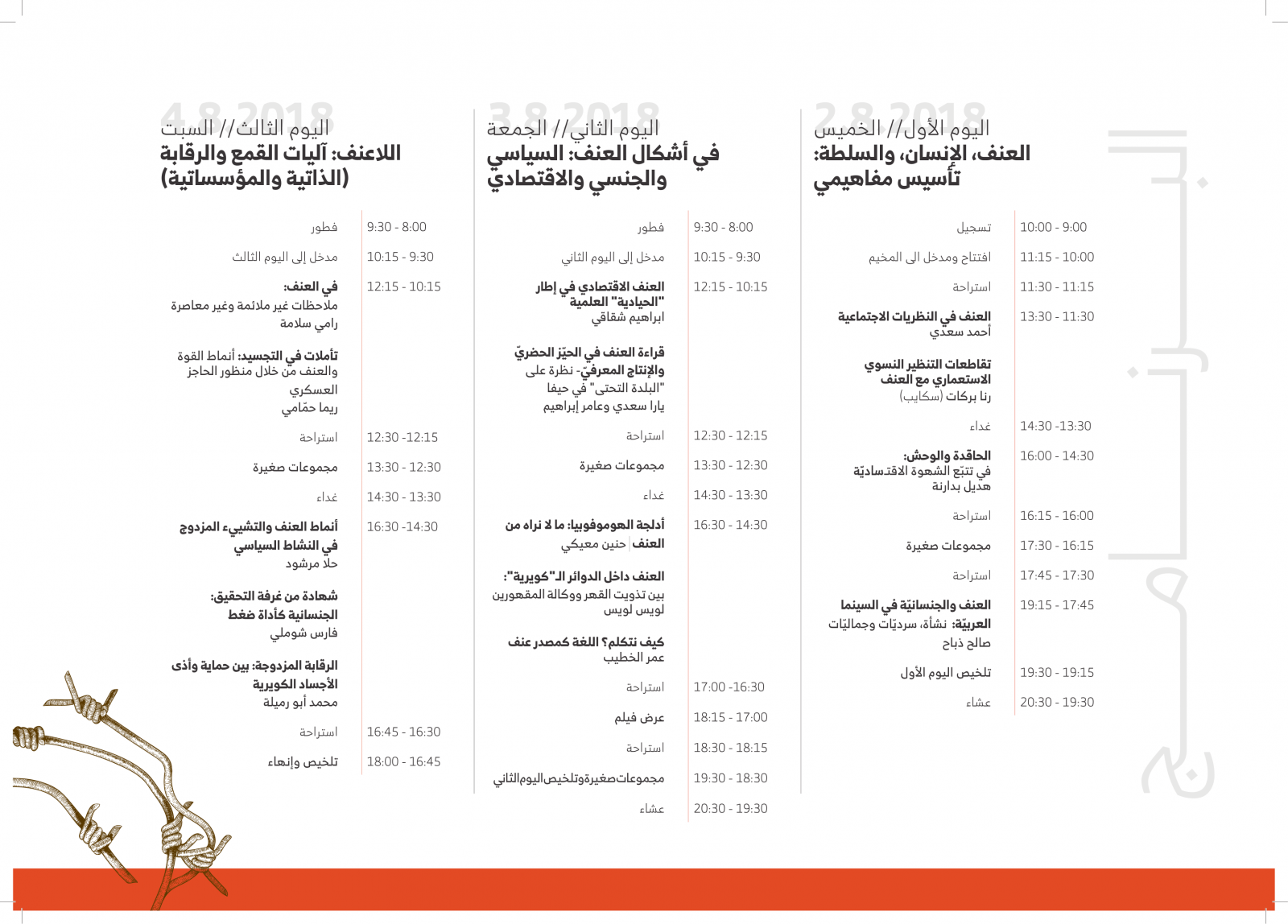 (The Academic School's agenda in Arabic, detailing 3 days of panels and discussion groups)
An academic committee of several disciplinary and academic backgrounds organized the event, ensuring high scholarly standards. The team sought to bring attention to complex topics, making sure to highlight the intersections between the sexual, the racial, and the economic, as well as between the local and the global.
Committee member Hadeel Badarni says that "what makes the Academic School unique, aside from being a space for communal reflection and research, is its constant pursuit to blur the academic lines between theory and lived realities, and to stimulate a discourse that adopts sexuality as an analytical lens, and not simply as a subject for study." As a speaker, Badarni also presented her work exploring the violent drive within the human experience and its connection to sexuality.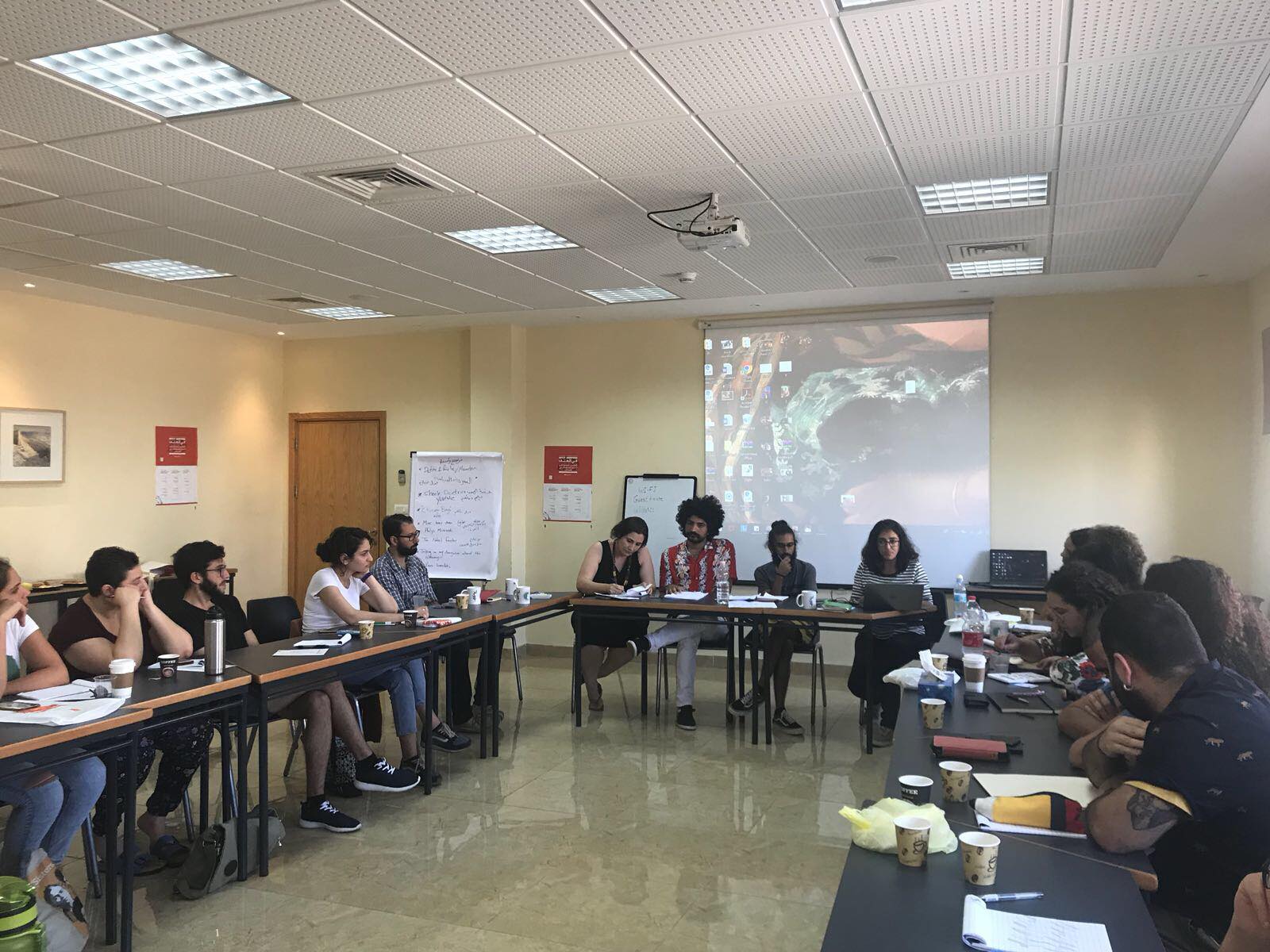 Participants played a massive role in elevating the conversation over the three days to even broader and deeper discussions. One participant, Majd Karem, a researcher and educator from Jerusalem, described his experience during the School as "extremely complex and interesting, particularly the personal testimonies and experiences shared," with which Karem was able to connect on many levels. He added that the discussions encouraged him to develop new ideas to write about and research, especially on the topic of masculinity in Palestine.
Similar to past Academic Schools*, the conversation will continue through written content inspired by the discussions at the event. A volume consisting of a number of articles is planned to be published by the end of the year, for which the public is also encouraged to contribute their work.
*Following the first and second Academic Schools, alQaws published a volume with Jadal a magazine issued by Mada al-Carmel Center, as well as a volume with Jadaliyya.